CMC's Pentest service obtains conformity certificate
On 11 March, at the annual meeting of Vietnam Information Security Association, CMC's security testing service was granted a certificate for conformity to TCCS 02-VNISA.
Accordingly, CMC Penetration Testing (CMC Pentest) was granted a certificate of conformity for enterprises registering for quality assessment service. Also at the meeting, CMC Telecom received a certificate of merit from VNISA for its positive contributions to the association's activities in the past year.
Not only meeting the requirements set out by the standard and receiving positive reviews from customers, CMC Penetration Testing - CMC Pentest also passed the rigorous quality evaluation conducted by the Evaluation Council and the Group of Experts for Conformity Assessment, consisting of leaders, managers and leading experts in Information Security.
CMC Pentest helps assess system security by simulating attacks of cybercriminals based on the OWASP methodology. The test attack is carried out in a controlled manner without affecting the testing process of customers for the purpose of checking how secure the system in operation is against the actual risks of being attacked by cybercriminals, thereby giving recommendations and remedial advice to optimize and ensure information security.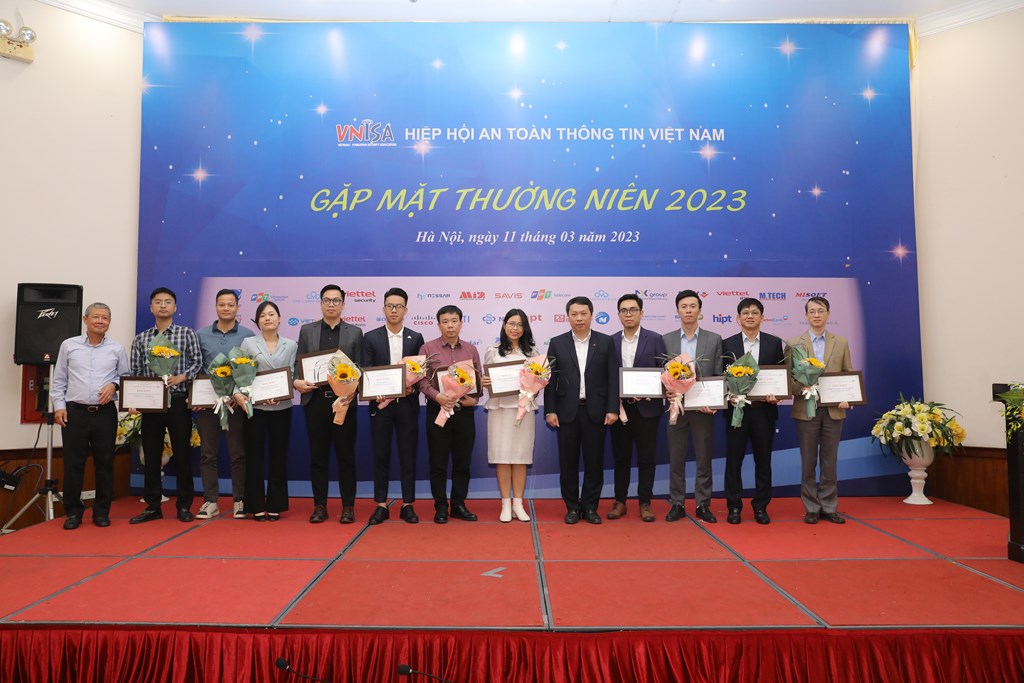 Representative of CMC receives a certificate of merit from VNISA.
Mr. Ha The Phuong - Director of CMC Cyber Security said: "Created in 2011, to date, CMC Pentest has served hundreds of businesses, mainly those in the industries of Banking, Finance, Securities, E-Commerce, etc. with examples like VIB, Tiki e-commerce platform, Timo digital bank, etc. CMC Pentest has twice received the "Prominent Information Security Service" award from VNISA in 2017 and 2021.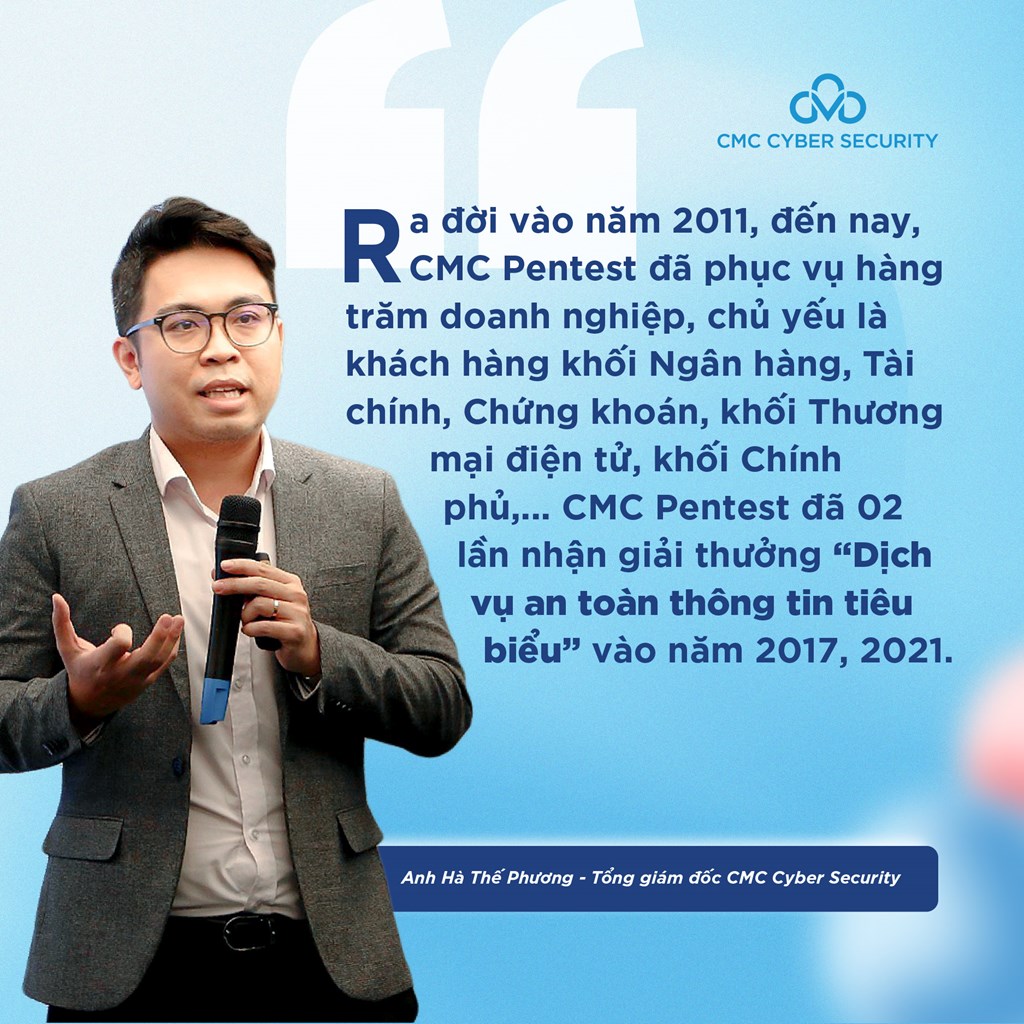 Mr. Ha The Phuong - General Director of CMC Cyber Security.
CMC Pentest not only helps organizations detect security vulnerabilities and identify security vulnerabilities that put data at risk of being stolen, but also develops reports and recommendations to overcome such vulnerabilities to ensure information system security according to Decree 85/2016/ND-CP.
At the meeting, Deputy Minister of Information and Communications Nguyen Huy Dung said that businesses and training institutions need to cooperate better to attract capable students to the field of information security, thereby forming a source of high-quality experts.
According to CMC representatives, adding a large number of young security personnel is also one of the important goals that CMC wants to promote in 2023. The information security competitions for students organized by VNISA in cooperation with specialized education and training units are opportunities for CMC to find potential candidates as well as train high-quality and highly professional security engineers.