CMC Telecom receives international award from IBM
CMC Telecom has received the "Cloud Service Provider of the Year Vietnam 2022" award for Multi Cloud service from International Business Magazine (IBM).
CMC Telecom has proven itself to be worthy of this award through its ability to provide Cloud services with high operating standards, industry certifications, and highly qualified professionals and customer services.
Pursuing the open ecosystem model, CMC Cloud directly connects to the cloud platforms of 3 technology giants in the world: AWS, Microsoft and Google. Accordingly, CMC Telecom becomes a provider of Multi-Cloud solutions, which allow customers to use a single portal to directly initialize Cloud Server and administer right on the resource infrastructure of Amazon Web Service, Google Cloud and Microsoft. This is also the most critical factor that helps the company win the award of "Cloud Service Provider of the Year Vietnam 2022".
The company has a nationwide ecosystem of three Tier III network-neutral data centers which are PCI DSS certified. Small-sized businesses can set up their data centers in Vietnam based on the infrastructure of CMC Telecom with secure transmission.
Mr. Le Anh Vu, Chief Creative Officer of CMC Telecom, said that its Multi-cloud is now connected directly to the world's leading cloud platforms.
"Thanks to fastidious customers who use our services, over the years, we have been able to continuously innovate and develop in order to offer the highest level of customization and stability," said Mr. Vu.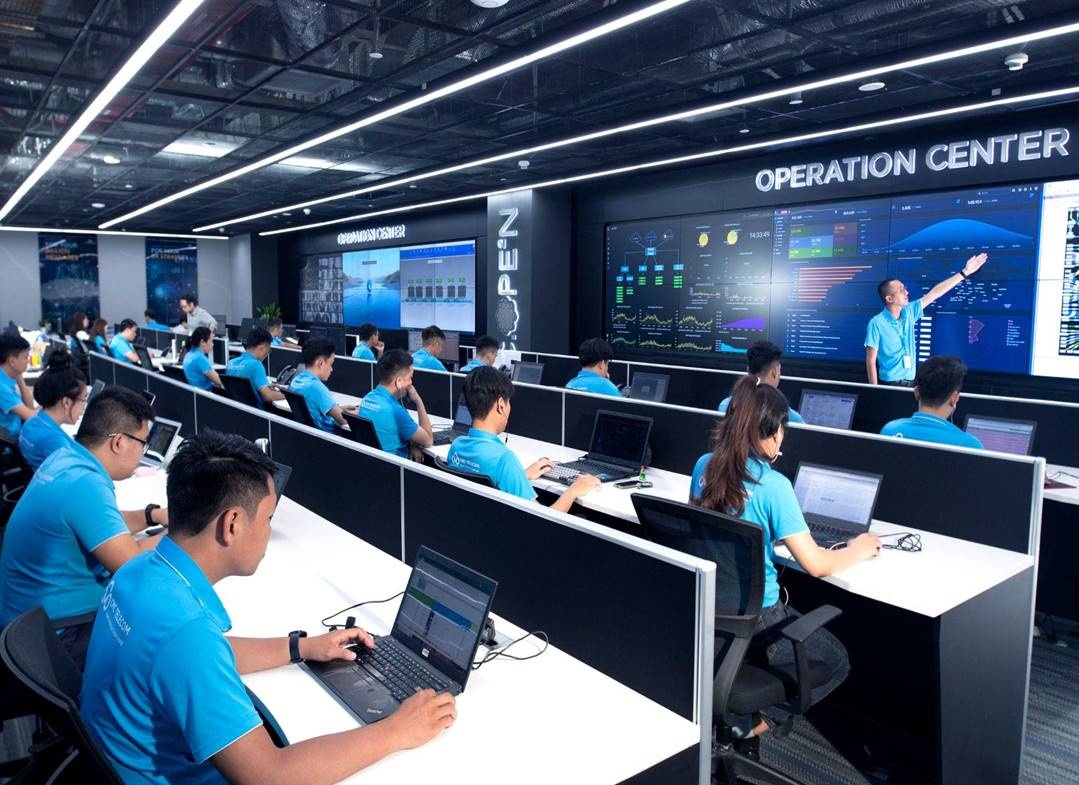 A team of experts and engineers at various levels and in separate groups for each firm. Photo: CMC Telecom
With the Multi Cloud service provided by CMC Telecom, direct connection to cloud services of AWS, Google or Microsoft can meet any scalability requirements with flexible payment methods for businesses. The Company can provide services with a bandwidth of up to 10 Gbps according to business needs.
Not only providing services on the basis of modern technologies, the Company also builds a complete service ecosystem with a team of leading experts to optimize costs and add values for customers. CMC Telecom always focuses on investing in human capabilities and trains its engineers at various level, from basic to intensive. The Company also divides engineers into separate work groups of consulting, deployment and post-deployment, as well as into separate teams for each firm.