CMC Telecom scores a brace at Asia's 'Oscars of telecommunications industry'
On 6 April, the organizers of Asian Telecom Awards 2023 officially announced the list of winners. CMC Telecom is the only Vietnamese representative to be named the winner in both major categories of Cloud and Digital Infrastructure
With the two awards, namely Cloud Initiative of the Year and Infrastructure Initiative of the Year, CMC Telecom was honored to become the only Vietnamese representaive to receive the most prestigious telecommunications award in the continent, alongside Asian leading technology and telecommunications corporations such as Tencent, Singtel, China Mobile International, Hong Kong Telecom, Telekom Malaysia, Colt Technology Services, Starhub, etc.
Representative of CMC Telecom receives two Asian Telecom Awards on the evening of 6 April in Singapore
Mr. Dang Tung Son - Deputy General Director/Chief Sales and Marketing Officer of CMC Telecom said at the award ceremony: "CMC Telecom is honored to represent Vietnam alongside leading technology companies in Asia. This year, CMC Telecom will celebrate its 15th anniversary, and the two Cloud and Digital Infrastructure awards justified our ongoing efforts to provide World Class standard services, a journey that CMC Telecom has been pursuing for the past 15 years."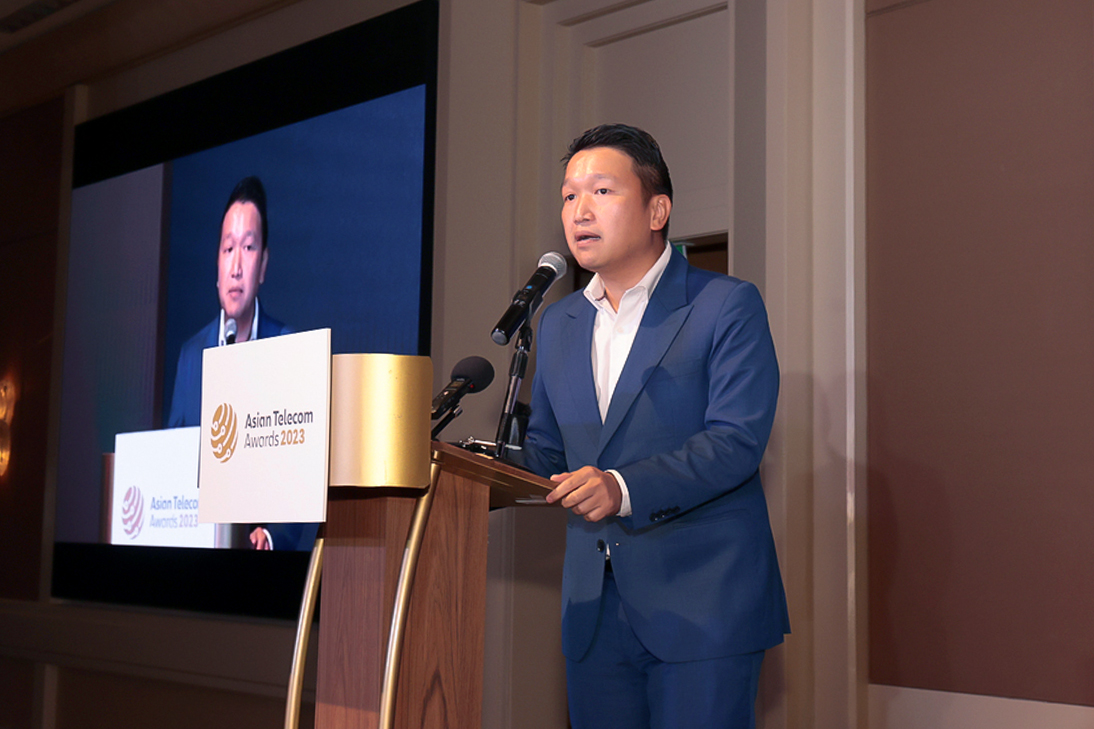 Mr. Dang Tung Son - Deputy General Director/Chief of Sales and Marketing Officer of CMC Telecom speaks at the award ceremony
In the category of creative infrastructure, experts from the Big 4 (Deloitte, Ernst & Young, KPMG and PwC) evaluated projects using criteria such as business effectiveness, technical specifications, and creative and safe operability according to international standards. One of the key elements that allowed CMC Telecom to get the highest score for the "Infrastructure Initiative of the Year" award was its neutral Data Center (DC) ecosystem, particularly CMC Tan Thuan DC, the most modern and secure DC in Vietnam. This is the first new generation data center in Vietnam with PCI DSS, TVRA and Uptime Tier III certifications for both design and construction.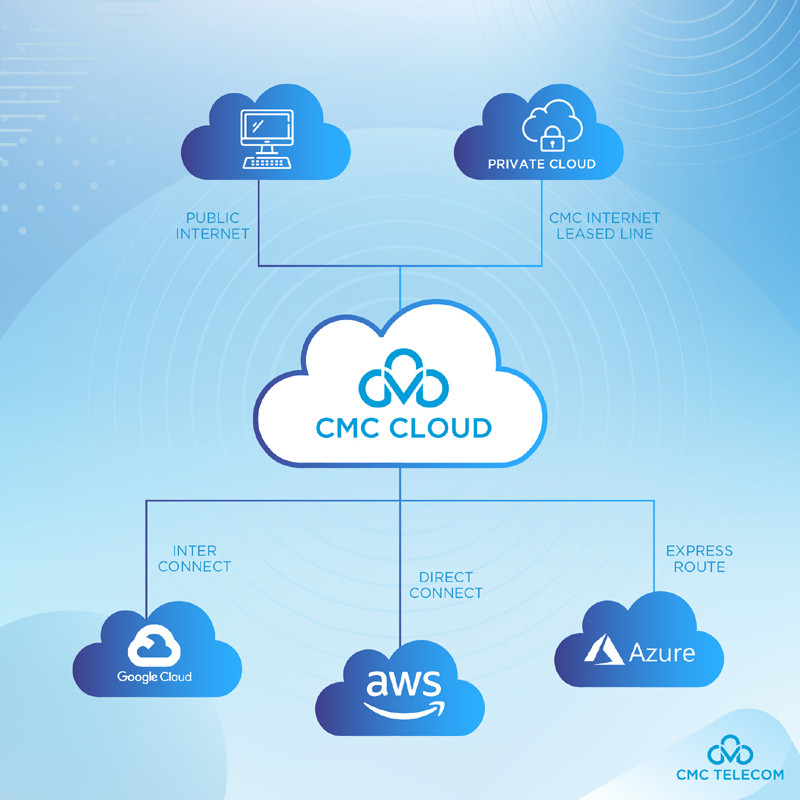 CMC Tan Thuan Data Center was officially put into operation from May 2022
Despite being impacted by the Covid pandemic, CMC Telecom still has made great progress in the data center industry, with revenue increased by 20% in 2022. In particular, in the Banking - Finance - Insurance sector alone, CMC Telecom's DC market share has led the market (accounted for 40% in the last 3 years).
CMC Cloud from CMC Telecom also won the Cloud Initiative of the Year award for its capability to directly and concurrently connect and manage three of the world's leading cloud computing services: Google Cloud, Microsoft Azure and AWS. This is a "made in Vietnam" cloud computing platform researched and developed by CMC Telecom since 2015 and is occupying No. 1 position in terms of domestic cloud market share. Catering to the need for digital transformation of thousands of customers in industries such as Banking - Finance, E-commerce, Retail, Logistics, Education, etc., CMC Cloud has the opportunity to constantly innovate and develop to deliver services with the highest level of flexibility, stability and security.
CMC Multi-Cloud Platform allows the management of multiple "clouds" on only one administration page.
As an open, diverse and large-scale cloud infrastructure ecosystem, CMC Cloud has up to 9 groups of products and services: Compute, Storage, Networking, Databases, Containers, Management & governance, Content delivery, Automation, Security. Businesses can easily adjust resource traffic to suit the needs in different time periods and only need to pay for actual usage. With CMC Cloud, businesses can immediately deploy and test projects of Big Data, AI, IoT, Blockchain, etc. without needing to spend for infrastructure investment and still achieve time and cost optimization.
Asian Telecom Awards, also known as the "Oscars of the telecommunications industry" in Asia, has been held annually since 2003 to honor and recognize outstanding achievements and novel initiatives that bring sustainable values to customers and contribute to the overall development of telecommunications companies. This is one of the most prestigious awards in Asia that the region's leading businesses and organizations always strive to lay their hands on.