Experts of CMC Telecom and Google show how to digitize education enterprises
On the morning of November 11, CMC Telecom in coordination with Google held the seminar of "Education in digital transformation with Google Cloud", to help education enterprises improve work efficiency and productivity.
Digital transformation is becoming a trend among businesses and individuals, and the education sector is not an outsider. The technology boom is ushering in a new era for education. Trends in this sector are changing into adopting technologies that are smarter, more agile and cost less. Therefore, according to experts, schools and training institutions that soon transform will quickly reach the finish line in terms of attracting students, teaching and training.
The seminar "Education in digital transformation with Google Cloud" organized by CMC Telecom in collaboration with Google on 11 November 2022 will show a comprehensive picture of: new educational technology trends; how to apply cloud technology to ensure the quality of education; actively study, improve efficiency and productivity for management, enrollment and training anytime, anywhere, thereby serving the diverse needs of education sector in the digital environment.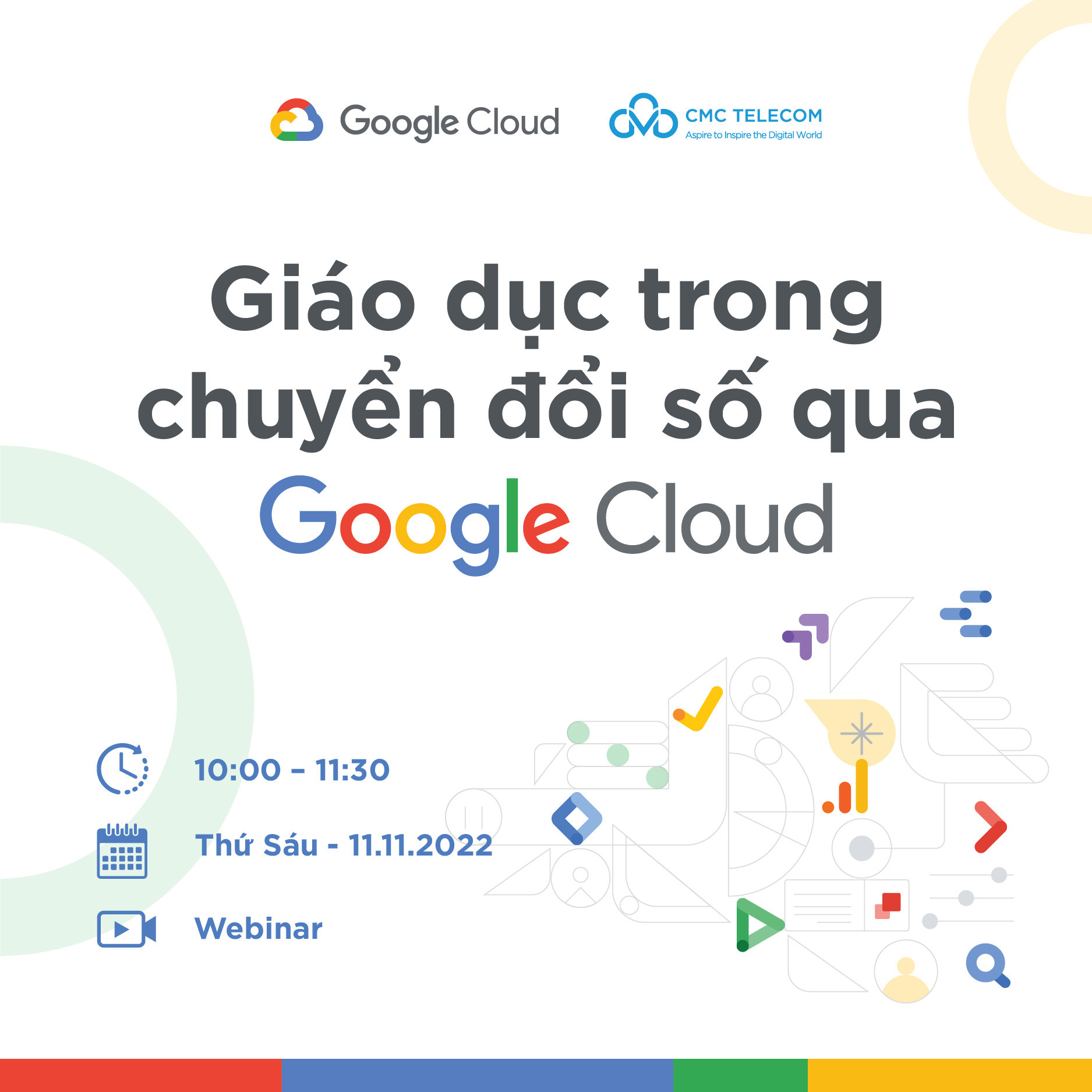 "Education in digital transformation with Google Cloud" seminar
Representing Google at the seminar is Mr. Dang Thanh Son - Technical Director, Google's Government & Education arm in Vietnam. With more than 10 years of experience in digital transformation and infrastructure modernization on cloud computing platform, Mr. Son will talk about Google Cloud and Google Work Space Education as well as introduce intuitive solutions for interested businesses.
Along with that, Mr. Nguyen Dai Viet Anh - Director of SME1 Center will demonstrate the capacity of CMC Telecom in accompanying thousands of education enterprises to become successful in digital transformation.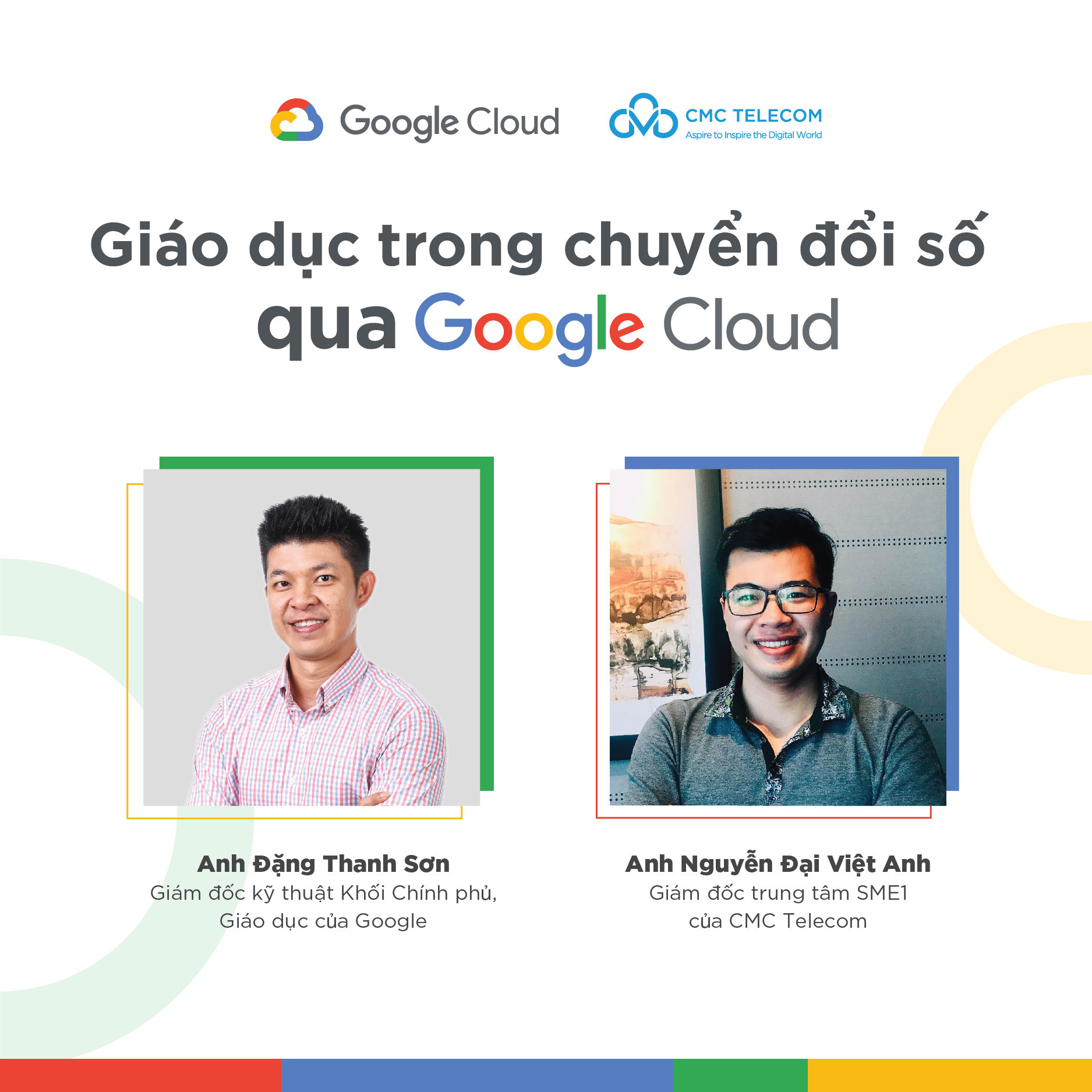 Speakers at the event
Participating in this event, enterprises will have the opportunity to receive nice gifts, such as Big Query voucher (credits 500 USD) or Google Cloud Platform (credits 500 USD) for new customers.
The event is jointly organized by CMC Telecom and Google and aimed at businesses interested in applying digitalization to the field of education. "Education in digital transformation with Google Cloud" is held virtually on Google Meet and is free of charge.