Security Attack and Defense: Who are you, Red or Blue?
From 26 to 28 August 2022, CMC Cyber Security in collaboration with CyberJutsu Academy will hold a "Security Attack and Defense" Workshop to provide the most comprehensive knowledge about cybersecurity and introduce attractive job opportunities at CMC Cyber Security.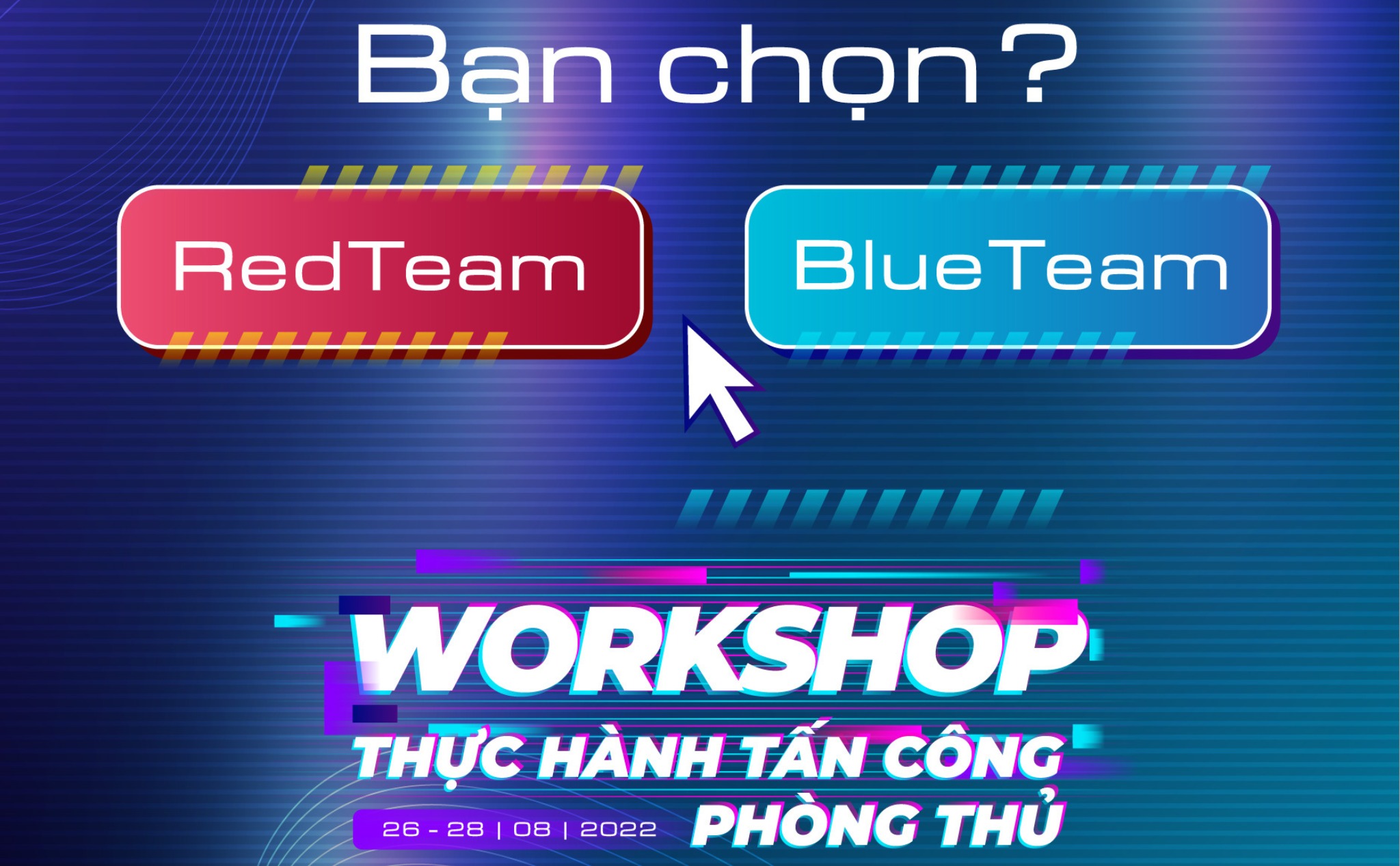 Are you passionate about the security industry but don't have the skills yet? Are you struggling to choose between Red Team and Blue Team? Do you want to upgrade your skills to become a Security Engineer? "Security Attack and Defense" Workshop - a free security-focused training course jointly organized by CMC Cyber Security and CyberJutsu Academy, the institution specializing in security technique training will help learners find their forte, develop their expertise and identify themselves as Red or Blue.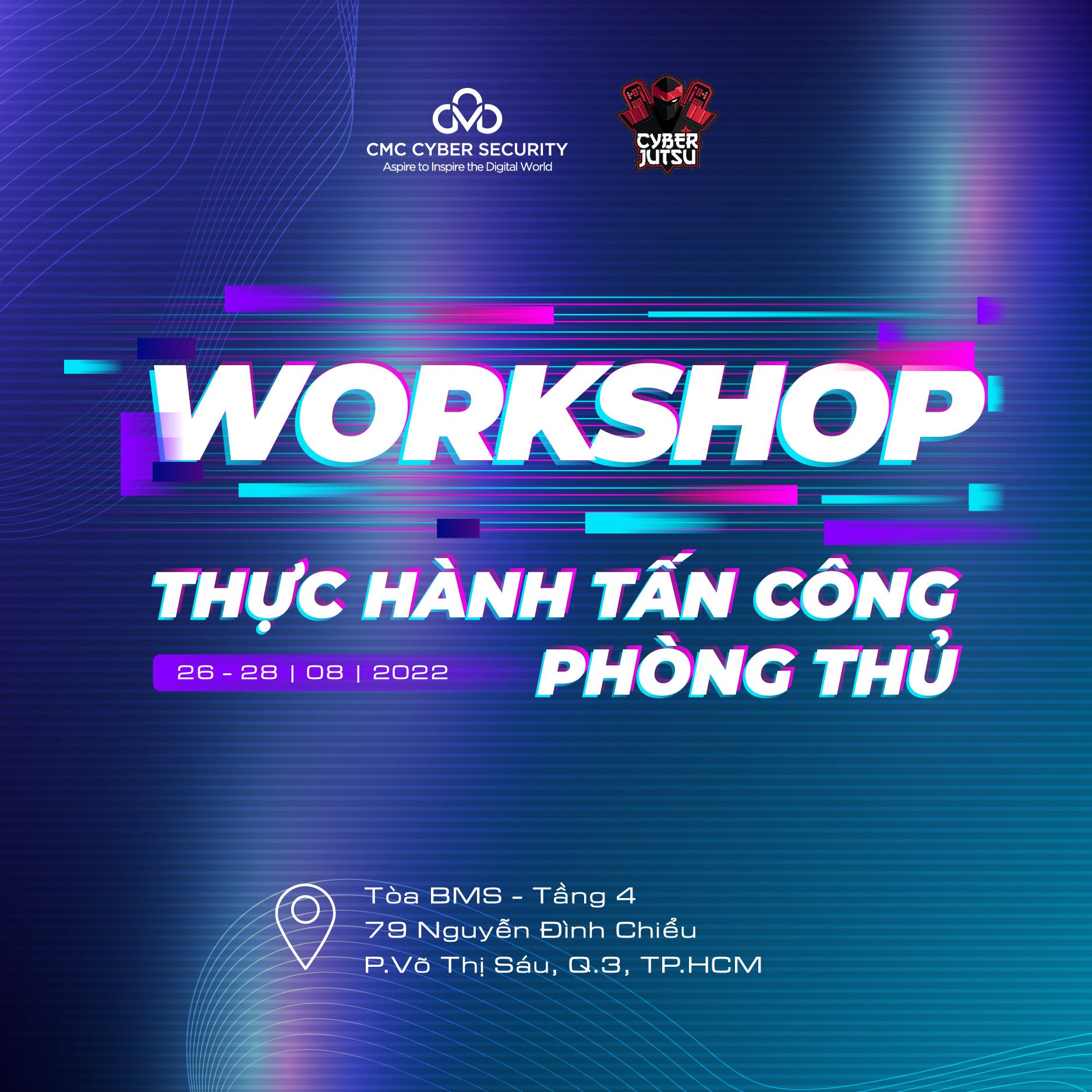 "Security Attack and Defense" Worshop
At this workshop, learners will be well trained by CyberJutsu Academy's professional lecturers and provided with the most comprehensive knowledge of security and information security, as well as have the opportunity to directly practice through the following contents:
How the World Wide Web (WWW) works
Command Injection - Vulnerabilities
Reconnaissance
Pentest Workflow - Penetration Testing
Mock cyber war games
The security "master" who will be teaching throughout the course is Mr. Nguyen Manh Luat - CEO/Co-Founder of CyberJutsu - one of the first in-depth information security training startups in Vietnam. Mr. Luat became the champion of Cyber SEA Game 2015 and used to work as a Security Engineer at Microsoft Security Response Center. He also worked for Tencent and VNG as Security Researcher and Application Security Engineer, respectively.
Mr. Nguyen Manh Luat - Lecturer of the course
Especially, after completing the course, learners also get an attractive job opportunity with a clear promotion roadmap in a professional and seasoned information technology environment at CMC Cyber Security - a strategic member of CMC Corporation with 15 years of experience in Information Security. CMC Cyber Security is the first member to join the Anti-Virus Asia Researchers Association (AVAR) and is one of only two institutions in Vietnam to participate in the Microsoft Virus Initiative (MVI). Its CMC Malware Detection and Defense solution (CMDD) is the only Vietnamese product to pass the test for Virus Bulletin 100 (VB100) certification with result of 100% for all inspection indicators.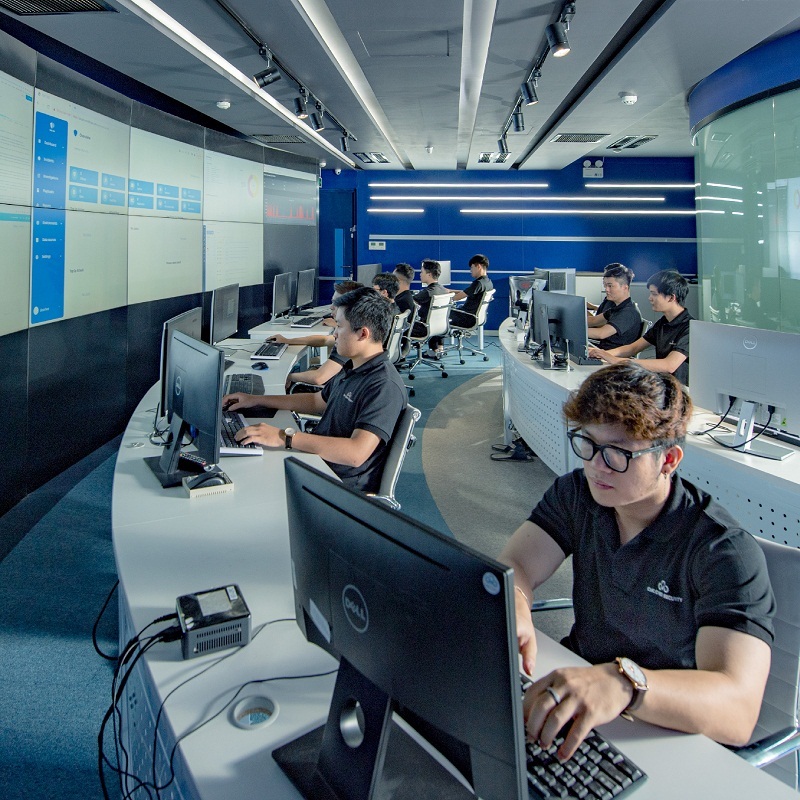 CMC Cyber Security Team
Information about the course will be posted on CMC Cyber Security fanpage. Follow the page to update news about the course in particular and the security industry in general.