Newsroom
Event
Press release
CMC attends National Forum on Development of Digital Enterprises 2020
On 23 December 2020, CMC Corporation attended the National Forum on Development of Digital Enterprises 2020 with the theme of: "Digital enterprises - The driving force behind digital transformation and development of Vietnam's digital economy."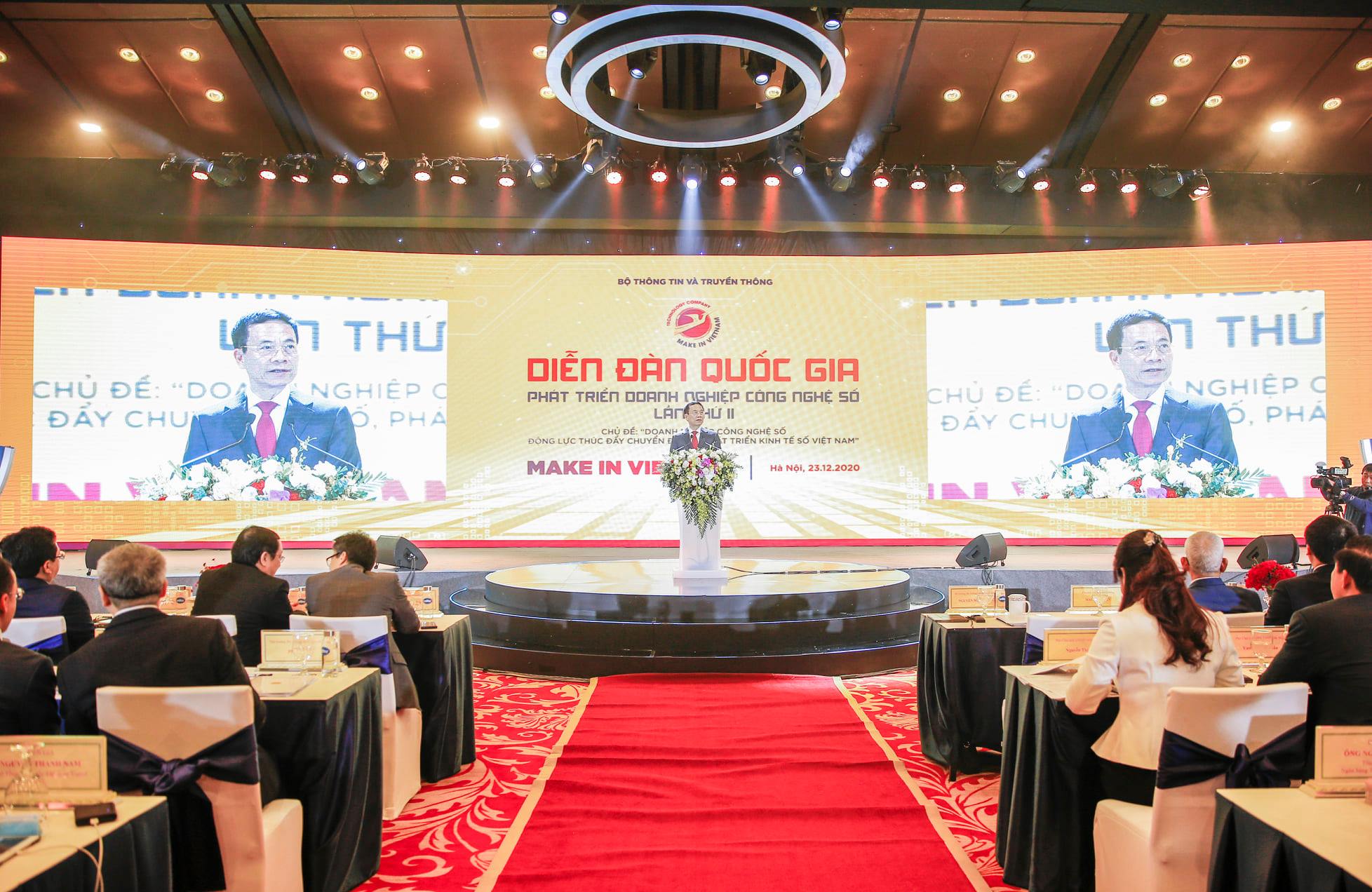 Minister of Information and Communications Nguyen Manh Hung makes his opening remarks
Speaking at the opening ceremony, Minister of Information and Communications Nguyen Manh Hung affirmed: "Make in Vietnam requires us to master the technology. And the solution for Vietnam to master technology is the open technology strategy, i.e. developing open source software, building open data, creating open infrastructure, etc. With this orientation, Vietnam will develop into a technology country on the foundation of knowledge of humankind, and also contribute to human knowledge."
The Minister also said that "the mission for Vietnam to become a great power in cyber security and to protect Vietnam in the cyberspace is also a focus of Make in Vietnam".
As one of the major IT corporations of the country, CMC always aims to support the digital transformation of business community by its capacity of researching, developing and applying technologies, especially Make in Vietnam digital products, solutions and services.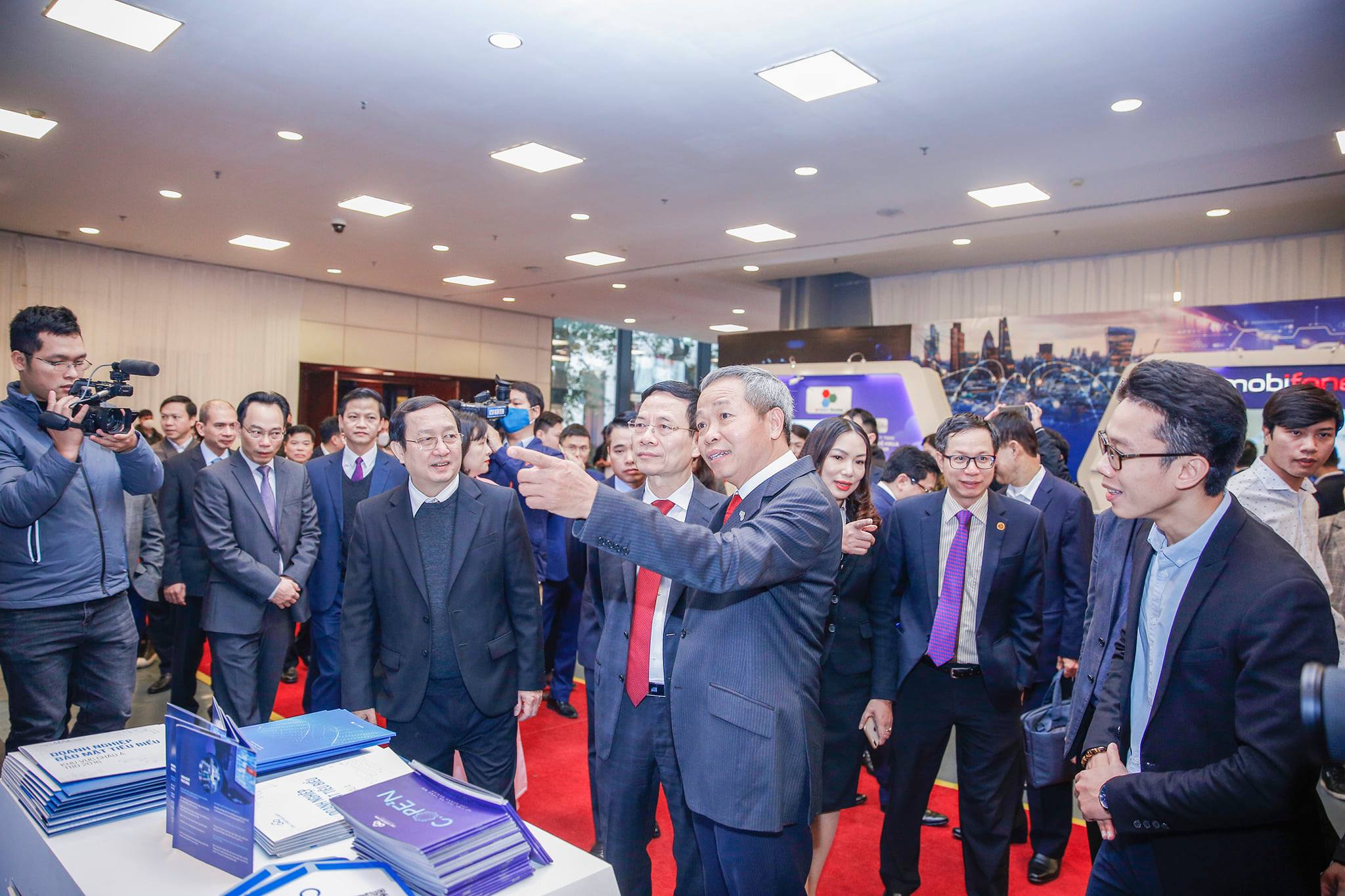 At the event, CMC impressed the majority of attendees with its open infrastructure ecosystem, C.OPE2N. Based on three philosophies of "open thought, open infrastructure and open technology", C.OPE2N consists of 36 digital transformation products, services and solutions for businesses and organizations, including many strategic products such as CMC Cloud, CMC network safety and security ecosystem with the highlight of CMDD (CMC Malware Detection and Defense) solution.
Security is one of CMC's focuses, to which a lot of investment resources have been devoted. Speaking at the afternoon seminar, Mr. Ha The Phuong, Deputy General Director of CMC Cyber Security affirmed that ensuring information security is one of the pillars for sustainable development of digital enterprises. According to Mr. Phuong, instead of investing in traditional information security systems, small and medium-sized enterprises (SMEs) are tending to rely on third parties and deploy next-generation security and defense systems based on cloud computing such as CMDD. These solutions help optimize costs, save management resources as well as improve security quality.
CMDD - the next-generation monitoring and security solution - has recently been awarded VB100 certification by Virus Bulletin (VB) - the world's leading body for anti-malware testing and certification. This is also the only anti-malware solution of Vietnam that surpasses many well-known products in the world to be certified with the maximum score of 100%.
Also at the event, CMC's facial recognition system, CIVAMS.Face was honored in the Top 10 potential digital products and Top 50 prominent Make in Vietnam digital products.