CMC Cyber Security ensures absolute safety for information and assets of users
Recently, CMC Cyber Security has carried out security assessments and product quality inspections to ensure the safety of Finhay's technology products against cyber attack risks.
Industry 4.0 has been taking place at a rapid pace and creating remarkable changes in the fields of banking, investment and accumulation. Such changes lead to the need to change management models, management structures, as well as products and services of banks; at the same time to strengthen risk management, cyber security and protection of customer information.
In that context, CMC Cyber Security has provided consultation service and support for security testing of products on website and Finhay's applications on mobile devices. Specifically, experts of CMC Cyber Security have assessed the level of information security by trying to infiltrate technology products in order to find vulnerabilities and consult corrective solutions for its partners. In addition, CMC also advises Finhay solutions on monitoring, early warning, controlling the leak of sensitive data to the Internet, thereby continuously improving network defense and better protecting internal data.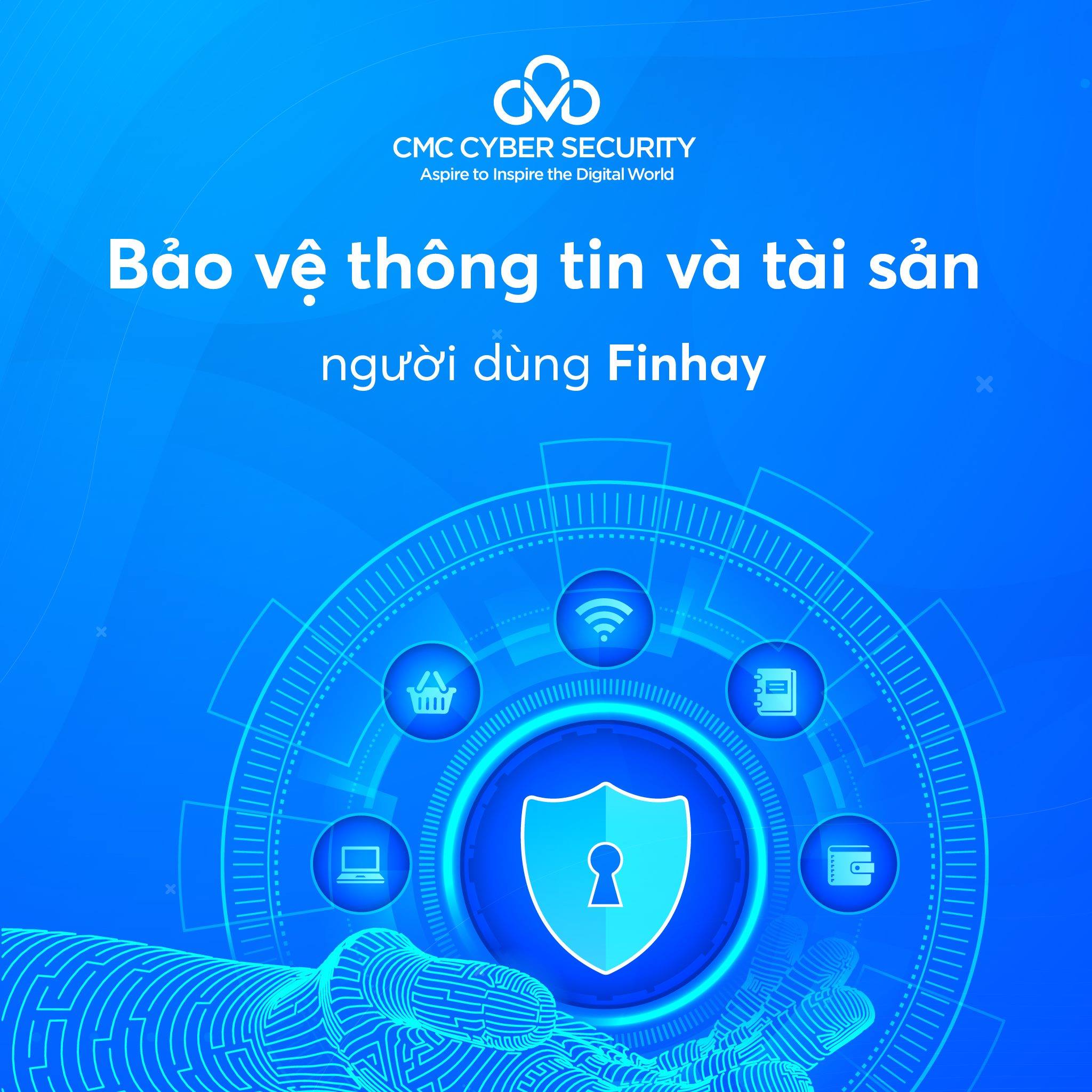 Through this cooperation, CMC Cyber Security helps users of Finhay high-tech products to rest assured in transactions without needing to worry about their financial risks in the cyberspace. From which, it assists Finhay to provide reliable products which are certified as safe from cyber attacks, thus helping investors to make more profit.
Finhay is the leading smart application in Vietnam for small and medium investment and accumulation. With diverse and groundbreaking personal finance products on digital platform, financial transparency and strong technology foundation, Finhay helps users to accumulate and invest flexibly from small funds to build assets and protect their future.
CMC Cyber Security is a member company of CMC Corporation - the technology corporation ranked in top 2 in Vietnam. CMC Cyber Security is proud to have a team of professionally trained and internationally successful experts, with the goal of becoming the Corporation's strategic institution in researching and developing information security software and services.
CMC Cyber Security offers anti-virus products to individual users, as well as services of evaluating and monitoring information security, building SOC, and consulting solutions on information system security of organizations/enterprises. The company always desires to bring security solutions that are really effective with reasonable price and the most professional service quality to individual customers, businesses and organizations in all areas