Newsroom
Event
Press release
CMC Telecom became Gold Partner of Microsoft
In October 2018, CMC Telecom was certified as Gold Partner of Microsoft for providing cloud computing services in Vietnam.
The achievement of certification as gold partner of Microsoft has demonstrated that CMC Telecom not only has the appropriate technology infrastructure system but also the necessary knowledge, vision and strategies to provide cloud computing services of Microsoft for customers.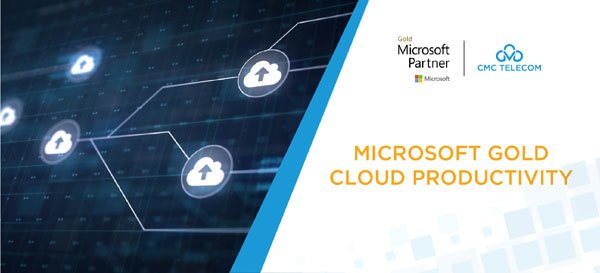 Mr. Dang Tung Son, Deputy CEO of CMC Telecom, said: "Cooperating to provide cloud computing services of Microsoft in Vietnam is a strategic move of CMC Telecom towards the goal of creating a complete IT environment which optimizes benefits of enterprises, especially during the transition period of Industry 4.0 It's an honor for us to be certified as Gold Partner of Microsoft.
In order to receive this certification, we have exceeded rigorous standards of Microsoft in the gold partner program, such as the number of engineers certified by Microsoft for cloud computing services, the scale of projects, the number of active users, etc. This also proves that CMC Telecom has the ability of techniques and human resources to consult and solve problems of customers in the application of cloud computing services and even in the synchronization and change of management apparatus when moving information technology infrastructure to cloud computing platform.
"With the Gold Partner certification of Microsoft on cloud computing services, the biggest beneficiaries are the customers of CMC Telecom when being consulted and provided services with highest international standards," said Mr. Dang Tung Son.
CMC Telecom is a member company of CMC Corporation – listed in Top 2 prestigious private information technology and telecommunications enterprises in 2018 by Vietnam Report.
CMC Telecom is the only telecommunication infrastructure unit in Vietnam that has foreign strategic shareholders - TIME dotCom, ranked in Top 2 telecommunications enterprises in Malaysia and owns the only Data Center in Vietnam with payment security standard of PCI-DSS for finance and banking industry.
Also in 2018, CMC Telecom is chosen to be the best business service provider in Vietnam by CIO Outlook. CMC Telecom is one of only three enterprises in the world to receive MEF 3.0 certification - the most advanced standard for Ethernet connection service among international network providers - from Metro Ethernet Forum.