Products provided by CMC Global around the world
As one of the TOP 3 software outsourcing companies in Vietnam, CMC Global is cementing its position with products, services and solutions for domestic and foreign customers to successfully achieve digital transformation.
Established in March 2017, CMC Global is a member of CMC Corporation with the goal of bringing Vietnamese high-quality IT products, services and solutions to the world.
Over 5 years of development, CMC Global has achieved many good results: it is ranked in the Top 3 software and IT service exporters in Vietnam market, with a revenue of more than 1,300 billion VND and over 300 partners and customers from international markets, many of them are on the Forbes 500 list. The company currently has more than 2,000 employees working at 10 offices in Vietnam, Japan and Singapore.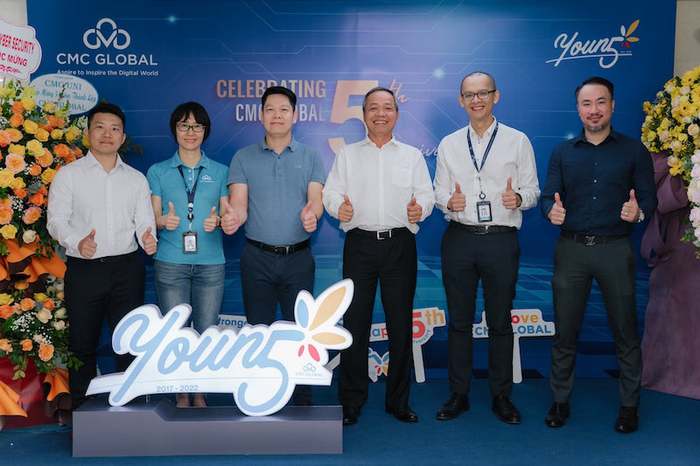 The 5th anniversary of CMC Global.
Mr. Lang Vinh Tuong - Sales Director of CMC Global said: "For the Japanese market, we have 2 offices in Yokohama and Osaka, as well as more than 100 strategic partners and customers to provide digital transformation solutions and software outsourcing services to help Japanese businesses transform themselves in the digital era. In South Korea, in addition to working closely with out strategic partner, Samsung SDS, we are also actively expanding our cooperation with many local customers to provide services to develop new technologies such as AI, Big Data or IoT, as well as to deal with challenges in the digital transformation of Korean businesses."
Prominent products, services and solutions of CMC Global include:
Software outsourcing and exporting services
CMC Global's software outsourcing and exporting services that meet international standards are being used by over 300 international customers, and consist of: software development and maintenance service, software testing service and system conversion service. All these services offer solutions to help businesses catch up with infrastructure and IT requirements without needing to go through a third party.
CMC Global also helps customers seamlessly transform their system using efficient and secure frameworks for a wide range of programming languages; modernize or redesign existing software; query, detect and fix bugs for software in order for customers to avoid potential damages from the problem.
CMC Global receives the award at the 2022 Sao Khue Honor Ceremony - Top 10 Sao Khue Award in the field of software outsourcing and exporting.
In order to meet the security needs as well as the scale of international projects, CMC Global has built three Global Delivery Centers (GDC) in Hanoi, Ho Chi Minh City and Da Nang. These GDCs, combined with information security certificates in accordance with ISO 9001/2015, ISO 27001/2013 and CMMi level 3 standard ensure personnel quality and information security to create global standard quality for technology projects.
Digital Transformation Service
For CMC Global, DX service, specifically cloud technology plays a central role in the company's development orientation to 2025. In 2021, CMC Global became a consulting partner of Amazon Web Services (AWS), marking the company's efforts and commitment to improving service quality for cloud solutions and meeting the growing needs of global customers in running their AWS-based businesses. CMC Global currently has nearly 200 AWS-certified cloud solution engineers.
In addition to cloud-related services, CMC Global also provides other services and solutions such as Business Process Automation (BPA) and Data Analytics.
Business activities in strategic markets
Japan, South Korea and Asia-Pacific have been the three key markets of CMC Global over the years. In Japan, CMC Japan is implementing software projects of different scales for over 100 customers, spanning many fields such as banking, communication, industrial production, etc.
In addition to its headquarters in Yokohama and the Osaka office newly opened in 2021, CMC Japan expects to open 4 more offices in Japan between 2022 and 2025. CMC Japan plans to bring the total number of employees in Japan to 2000 by 2025 to work with Vietnamese human resources in order to provide assistance and solutions for technology problems of Japanese customers.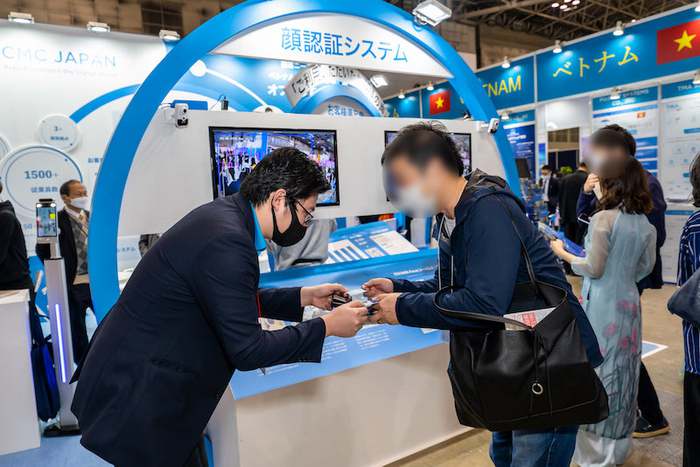 CMC Global at Japan IT Week Spring 2022.
In South Korea, CMC Global, with more than 300 employees, has succeeded in combining new technologies such as Big Data, AI and IoT to plan supply chains, manage freight forwarding and run e-commerce operations.
In Asia Pacific, the company is working with major Fintech customers to develop financial systems of the future through the development of AI-based information processing solutions in order to cut costs and be in line with business data management strategy.
CMC Global is also penetrating new markets in Europe and the US. Mr. Tuong said: "In 2022, the "Customer Centric" orientation as well as the dedication and efforts of CMC Global staff in providing each service will serve as the foundation for the company to confidently reach out to the international market with Make in Vietnam technology products and solutions."